Key events
WINNER: Amanda Seyfried wins lead actress in a limited series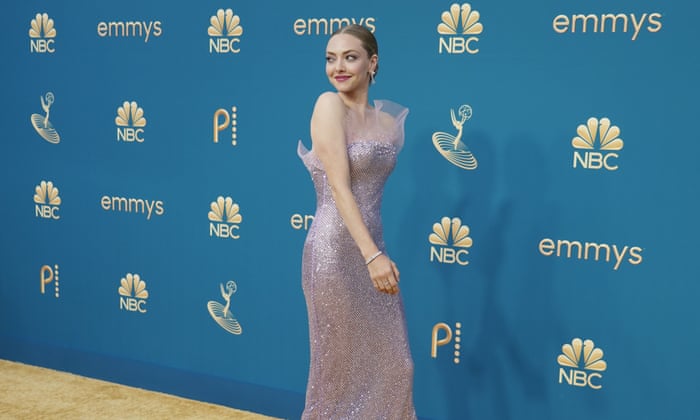 Seyfried wins for her performance as Elizabeth Holmes in The Dropout. Her slightly panicked speech makes me feel they must be writing threats on the teleprompter to motivate anyone who stays longer than 20 seconds.
WINNER: Jennifer Coolidge wins supporting actress in a limited series
Freddie Highmore, who plays a doctor in a show no one watches, thanks doctors for being doctors, then goes to the prize announcement. Five of the seven nominees in this category are in The White Lotus and the queen wins: Jennifer Coolidge.
"Oh hey, hi," Coolidge purrs, then kicks off in her wonderful way. "I took a lavender bath tonight and it made me swell up inside my dress, I am having a hard time speaking. This is so thrilling – first, oh shit I didn't think it was going to happen," she says to laughs, unrolling a crumpled speech. The music starts: "Oh wait, this is a once in a lifetime thing – I am full, I am full!" she says, before defiantly dancing to the play-off music.
I love her. We all love her. Let's put her in everything.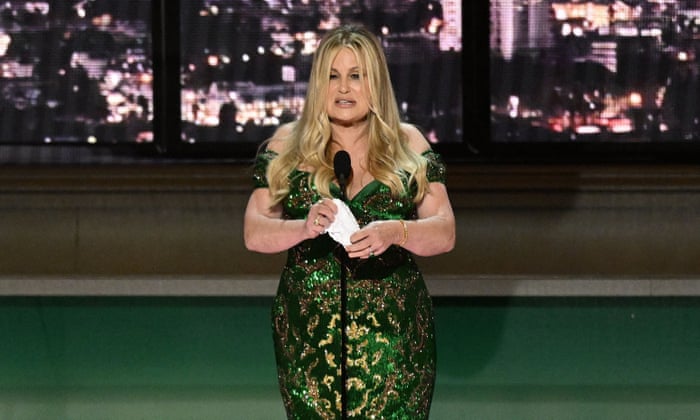 Right we're one hour in and we've got our first Will Smith slap joke. I applaud the restraint.
There was just a weird extended film that seemed to be promoting both the work of editors and a certain brand of car that I won't mention here because they're not bloody paying us to advertise, are they. It earns some confused applause in the Microsoft Theater in Los Angeles. It makes me feel better that even the millionaires with their golden idols are watching this stuff too.
WINNER: Last Week Tonight with John Oliver wins best variety talk series
Steve Martin, Selena Gomez and Martin Short present this award, reminding everyone why they're so excellent together in Only Murders in the Building and making everyone slightly wish that they were hosting.
ANYWAY John Oliver wins; the British comedian takes a knee before Martin and Short as he receives his statue. He also makes note of the punishing clock in his speech, saying it says "STOP NOW" in big letters. I've decided I like this breakneck speed, though please pray for the Guardian subeditors correcting all my spelling in these posts.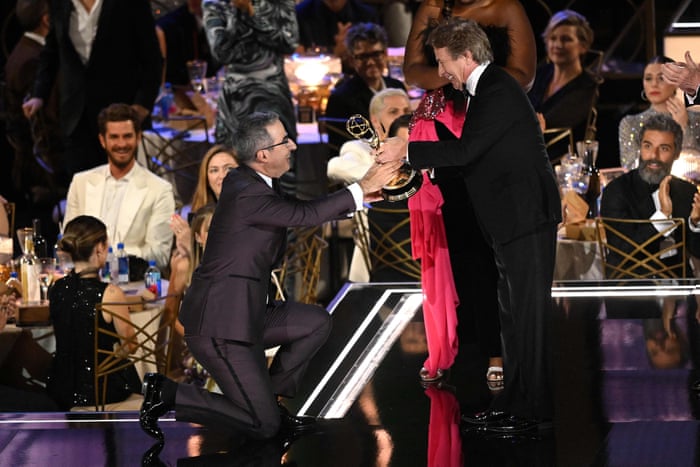 WINNER: Saturday Night Live wins best variety sketch show
Lorne Michaels takes to the stage to receive the award, thanking the cast for "all showing up" during the pandemic. This is SNL's 87th Emmy win. That's right.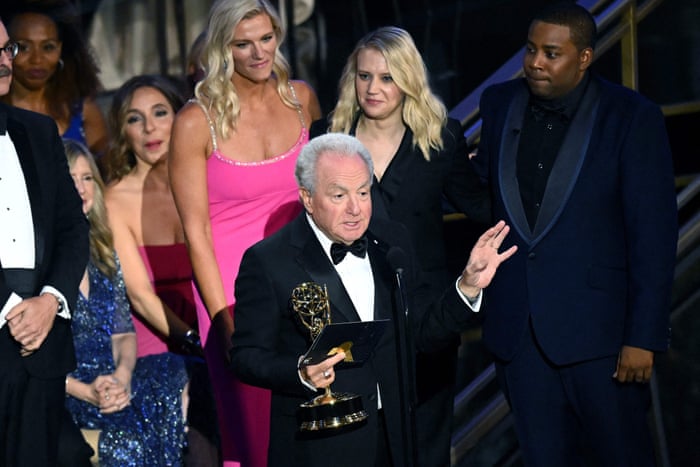 We all know Lizzo can wear a big dress like no one else, but I feel this needs its own post.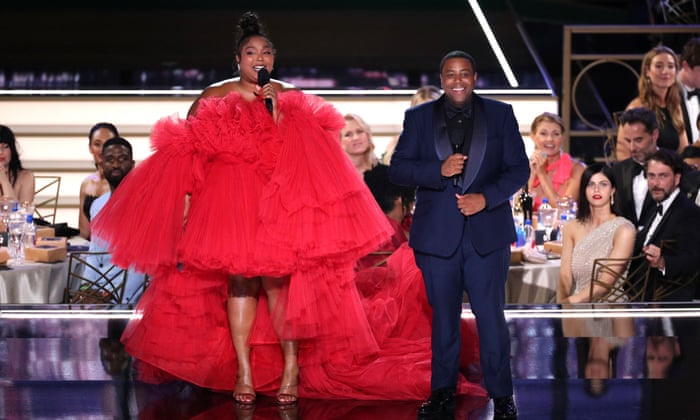 WINNER: Brett Goldstein wins supporting actor in a comedy series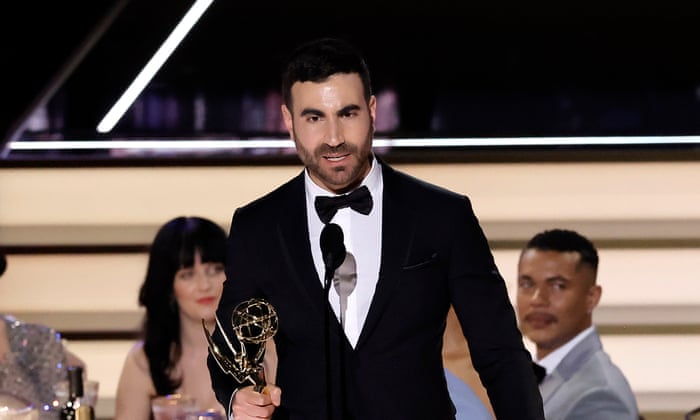 The British actor wins for his role as footballer Roy Kent in Ted Lasso, winning the gong two years in a row. He apologises for swearing last year, which apparently cut the broadcast in the UK – and promptly swears again, bless.
WINNER: Sheryl Lee Ralph wins supporting actress in a comedy series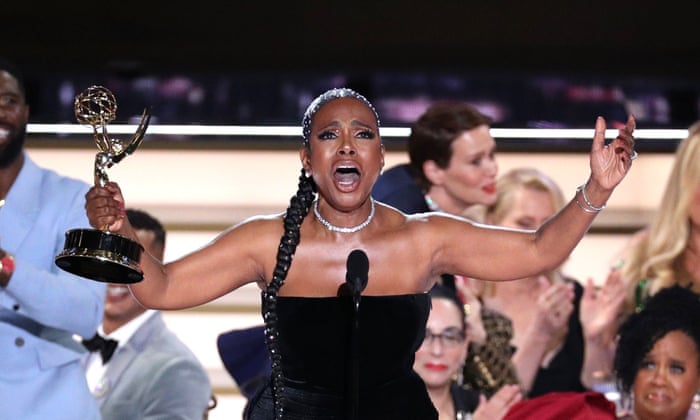 Sheryl Lee Ralph takes to the stage in tears and, unexpectedly, leads a rousing rendition of Endangered Species by Dianne Reeves, earning a standing ovation. Has anyone seen Abbott Elementary? I need to start watching Abbott Elementary.
As per Julia Garner's speech, it appears the Emmys is shuffling everyone off faster than normal by asking everyone for their thank yous in advance. I can't say I hate it, but it also seems weird.
If you missed it earlier this week, our very own Adrian Horton in the US wrote about who should – and who will – win today. For the ceremony's top award – outstanding drama – she predicts that Emmys-favourite Succession will win, but that Severance, making its Emmy debut this year, should win. Let's see if she's right!
WINNER: Julia Garner wins supporting actress in a drama series for Ozark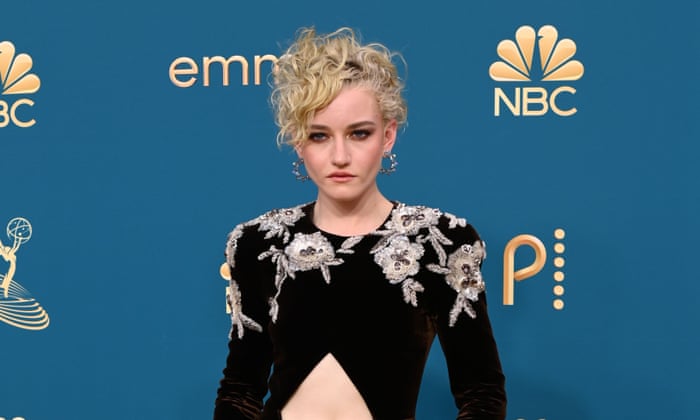 Garner thanks her co-stars Jason Bateman and Laura Linney, and seems flustered by the countdown; strangely, there is text at the bottom of the screen also detailing how she would like to thank her husband Mark. Is there no time to mention Mark? Is it just me, or is this all proceeding at an unusual, breakneck speed?
WINNER: Matthew Macfadyen wins supporting actor in a drama series for Succession
Everyone's favourite punching bag (Tom) has won best supporting actor and takes to the stage, probably surprising some Americans with his perfectly clipped English accent in the process. In true Tom fashion, he also gets played off.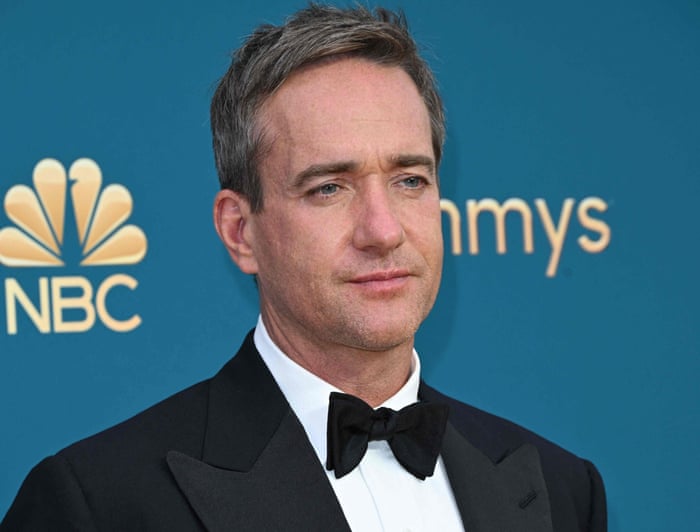 WINNER: Murray Bartlett wins supporting actor in a limited series for The White Lotus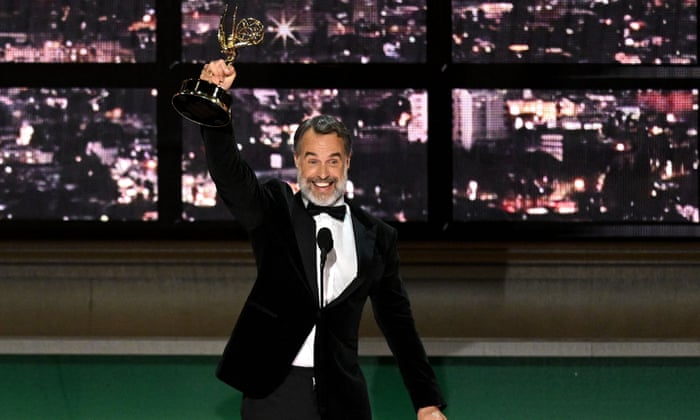 Aussie winner! Sorry, I am going to be inordinately pleased for a while. Bartlett wins deservingly for his excellent performance in The White Lotus, which involved, among other things, pooping in a suitcase.
Bartlett looks thrilled and thanks Mike White, who is mid-wine glug, and his mum "all the way home in Australia for giving me the ultimate foundation in unconditional love". Aw.
WINNER: Michael Keaton wins lead actor in a limited series for Dopesick
Birdman gives Oprah Winfrey a hug as he takes to the stage.
"I've had some doubters – and you know what? We're cool," he says, to laughter and applause, before thanking "the true believers": "I fucking love you man."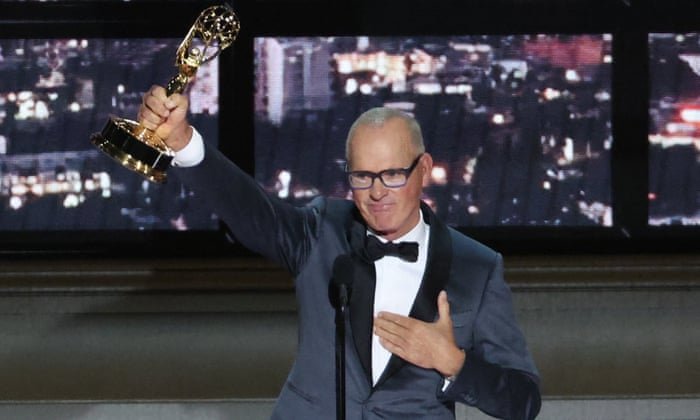 Follow the 2022 Emmys live!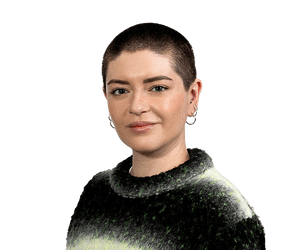 Sian Cain
Good morning and evening wherever you are in the world – my name is Sian Cain and I am writing from Melbourne, Australia. Today is the 2022 Emmy awards, held in downtown Los Angeles, marking the best in television. Following the pattern of the last few years, surely we're in for a night dominated by Better Call Saul ad Succession, and more inexplicably, Ted Lasso.
But we've also got a few newcomers: Severance, Apple TV+'s hit drama that has 14 nominations this year, as well as Yellowjackers and Squid Game, landing the Emmys' first non-English language nominee for outstanding drama series.
In true Emmys fashion, we've kicked off with an awkward dance number dedicated to TV, with host Kenan Thompson leading dancers in bodypopping to Game of Thrones footage. Yeah, I don't know either.